COBRA COMMANDER GETS MORE THAN THE KEYS TO SPRINGFIELD.
The town of Springfield, Illinois has given Cobra Commander the keys to the city as a cheap publicity stunt that outraged at least one local.
Today, the mayor of Springfield bestowed upon the figurehead of C.O.B.R.A., a cartoonish terrorist organization most active in the late 1980s, the keys to the city in the name of cheap publicity for the upcoming G.I. JoeCon.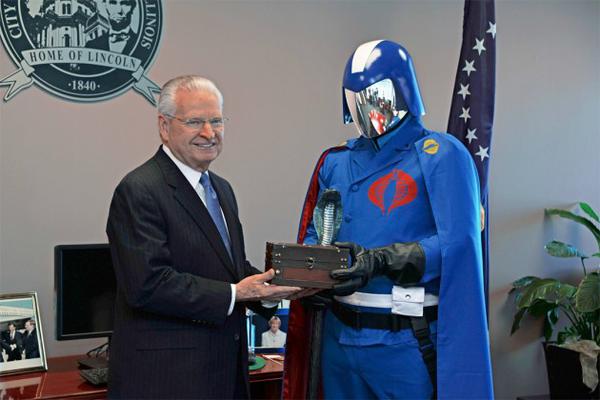 "Afer he got that key he wanted to celebrate. We treat guest well here" said the mayor.
For more info on G.I. JoeCon check out our pals over at General Joes.